Bitcoin SV (BSV)
Cryptocurrency: Bitcoin SV (BSV)


Official Website: https://bitcoinsv.io/
What is Bitcoin SV?
Bitcoin Satoshi's Vision (BSV) was created from a hard fork of the Bitcoin Cash (BCH) blockchain on November 15, 2018. The split was led by nChain's Chief Scientist, Craig Wright with the objective to restore Bitcoin SV to the original vision set out by Satoshi Nakamoto in the 2008 Bitcoin whitepaper. It emphasises scaling onchain transactions, an increased blocksize and the reactivation of smart contract capabilities. Many developers, miners & businesses migrated from BCH to the BSV ecosystem. There are four fundamental pillars that make up Bitcoin SV's vision for one global blockchain; Stability, Scalability, Security & Instant translations. Since forking BSV has consistently remained a top 10 cryptocurrency by market capitalisation.
Bitcoin SV Statistics
Circulating Supply 17,854,986 BSV
Maximum Supply 21,000,000 BSV
All Time High $255.88
Blockchain Statistics
Consensus Algorithm Proof-of-Work (PoW)
Average Block Time 10 Minutes
Transaction Cost 0.00001 BSV Avg.
Transaction Speed 1.4 tx/s
Mining CPU, GPU, FPGA & ASIC
Staking N/A
Block Explorer https://bsvexplorer.info/#/
Social Media Statistics
Twitter Followers 105,000
Telegram Group Users 2,167
Reddit 1,600
https://twitter.com/_bitcoinsv?lang=en
Team
Bitcoin SV (BSV) was designed by the nChain company led by founder Craig Wright and its development team. BSV lead developer Daniel Connolly has held senior positions with various United Nations agencies and has 20 years' experience in enterprise systems. Steve Shadders is the Technical Director overseeing the project, working to enhance the ecosystem through partnerships liaising with sponsors and industry participants. Both individuals have extensive experience and contributed to the development of Bitcoin (BTC) and other open source cryptocurrency projects.
Bitcoin SV (BSV) also has five full time C++ developers with almost 100 years combined development experience. Through partnerships BSV has two additional senior developers working on the project in addition to hundreds of supporters working to enhance all areas of the project.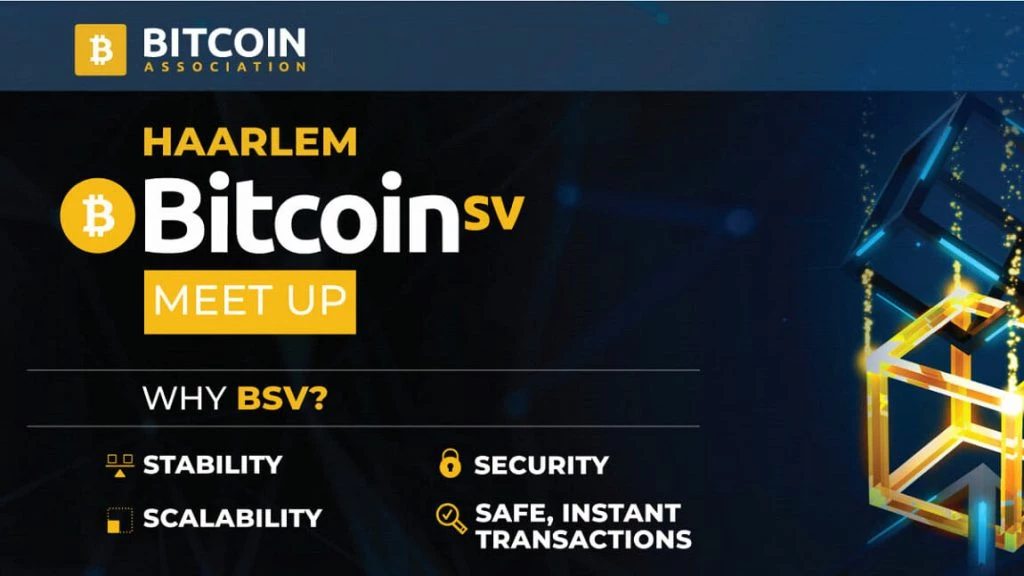 The Bitcoin Association, a leading global organisation for Bitcoin business is also a major supporter of Bitcoin SV (BSV). President Jimmy Nguyen is one of the world's leading Bitcoin advocates and a renowned public speaker and media commentator promoting BSV.
Calvin Ayer founder of CoinGeek and Ayre Group is another well-known supporter of Bitcoin SV. At the time of the hard fork, CoinGeek redirected its hash power away from Bitcoin (BTC) & Bitcoin Cash (BCH) to the new Bitcoin SV (BSV) blockchain securing the network and mining the first blocks. Calvin believes Bitcoin SV will absorb all other cryptocurrencies if it can deliver its roadmap and become the dominant blockchain.
https://coingeek.com/how-to-buy-bsv/
https://twitter.com/JimmyWinMedia
https://bitcoinassociation.net/
https://twitter.com/CalvinAyre
Roadmap
Bitcoin SV (BSV) has a detailed roadmap of all completed, underway and planned technical improvements to the network. This roadmap is intended to provide high-level direction to allow the different technical teams to work together for the advancement of the Bitcoin SV network. The technical improvements are broken down into four main categories:
⦁ Scaling – Focus on developing onchain scalability for Bitcoin SV.
⦁ Security – Ensuring they have enterprise level security and testing frameworks, incorporating the industries best practices.
⦁ Payment Experience – Focusing on developing the right capabilities to ensure Bitcoin SV continues to deliver the right innovation to enhance the consumer payment experience.
⦁ Protocol Restoration – Restoring the protocol and providing a stable foundation for enterprises and innovators to develop products and capabilities on the top of the Bitcoin Cash Protocol.


The mining functionality in Bitcoin SV is very similar to the Bitcoin and Bitcoin Cash network. Miners use computing power to solve complex mathematical equations, mark transactions as genuine and are responsible for minting new coins into circulation. BSV miners earn the same rewards as those operating on the Bitcoin network, which is currently 12.5 BSV plus mining fees generated from transactions. This reward is due to half every 4 years, the same as Bitcoin.
Information on how to mine BSV can be found by clicking here. https://svpool.com/
Where to Store Bitcoin SV
There are many different wallets compatible with Bitcoin SV, some may support other coins, but many choose to only support BSV. You can find a full list of BSV wallets on the Bitcoin SV website.
There are over 21 different providers to choose from available in Mobile, Desktop, Hardware and Paper wallet formats. Most of these wallets are unofficial and developed by the community to improve and provide services on the open-source network.
If you are new to Bitcoin SV (BSV) Exodus or HandCash are good wallets to consider using. BC Bitcoin have produced a helpful guide on how to set up these wallets and how to receive BSV.
HandCash Wallet Guide Link
Exodus Wallet Guide Link
Where to Buy Bitcoin SV
You can Buy & Sell Bitcoin SV (BSV) by heading over to the BC Bitcoin website. Bitcoin SV (BSV) is available on BC Bitcoin trading against major fiat currencies: GBP and EUR. You can also view our BSV coin buying guide here for more help.
Conclusion
Bitcoin SV is a new cryptocurrency driven by an established and proven team. Since becoming its own blockchain in November 2018, it has continued to receive large amounts of support and adoption from the cryptocurrency community. The vision to restore the original Bitcoin protocol, is unlike any other cryptocurrency or project in existence today. The BSV roadmap hopes to deliver a stable blockchain with safe instant transactions that would allow countless business and platforms to innovate on the network and use the technology. Though increasing the block size, Bitcoin SV intends to provide a clear choice for miners and allow businesses to build applications and websites on it reliably. Bitcoin SV is consistently positioned as a top 10 cryptocurrency by market capitalisation. In the future many more exchanges and platforms will consider listing and allowing the trading and transaction of BSV.
Bitcoin SV Resources
Bitcoin SV Website: https://bitcoinsv.io/ Bitcoin SV Explorer: https://bsvexplorer.info/#/ Bitcoin SV GitHub: https://github.com/bitcoin-sv Bitcoin SV Whitepaper: https://bitcoinsv.io/wp-content/uploads/2018/11/bitcoin.pdf
Social Media
Twitter: https://twitter.com/_bitcoinsv?lang=en Facebook: https://en-gb.facebook.com/BitcoinSVNode/ Telegram: https://t.me/bitcoinsvnode Reddit: https://www.reddit.com/r/bitcoinsv/
Disclaimer: The information provided in this article is intended for informational purposes only. It is the readers responsibility to complete their own research and due diligence.