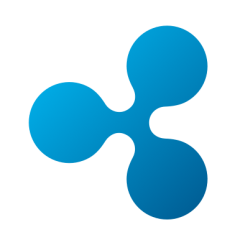 How to buy Ripple (XRP) in the UK (2019)
Current Price:

£

0.25

   24hr:

-2.44

%
Below are 5 step-by-step guides for buying Ripple (XRP) in the UK, updated for 2019. The first option is to trade Bitcoin (BTC) for Ripple on an exchange such as Binance or Bitfinex – this option is especially useful if you wish to buy other cryptocurrencies, as you can trade them for your Bitcoin on exchanges. The second option is to use CEX.io, which is the easiest method though carries slightly higher fees for the convenience. The third option is to use LiteBit.eu, which allows you to buy XRP directly with Euros using a SEPA transfer. In option 4, you can use GateHub to exchange Euros (EUR) for Ripple. The final option is to buy Ripple with GBP through Cryptomate, though the service is intermittently unavailable.
Options and information is presented in this order:
1. BTC -> XRP on Binance or Bitfinex (best price)
2. CEX.io (easiest)
3. LiteBit (EUR)
4. GateHub (EUR)
5. Cryptomate
6. Ripple Wallets: Storing your XRP safely
7. Help
---
1. Bitcoin -> Ripple with an Exchange
You can access the most competitive rates by trading Bitcoin for Ripple on an exchange. This is also a great option if you're looking to buy other cryptocurrencies, as having Bitcoin makes trading on exchanges easy. In this guide, we will use Binance or Bitfinex exchange as the example…
This guide assumes you already have Bitcoin. If you don't, you can buy Bitcoin at any of the following options:
or, click here for a detailed guide on buying BTC in the UK
Bitcoin (BTC) -> Ripple (XRP)
Now, we will use Binance (recommended) or Bitfinex to buy Ripple with Bitcoin…
Binance Instructions (recommended):
Register for a Binance account here
Deposit Bitcoin into your account by heading to Funds -> Deposits Withdrawals in the top menu

Click the + next to Bitcoin to reveal the wallet address – send Bitcoin here

Once Bitcoin has reached your Binance wallet, head to Exchange -> Basic via the top navigation bar
Use the panel to the right side of the screen (which shows many currency pairs alphabetically, starting AMB/BTC, ARK/BTC, etc.)

Type XRP in the search bar
Click the XRP/BTC link to reach the market page

See the Buy XRP panel (pictured below), set your Buy parameters, and click the big green button

This places an order, which can be watched via the Orders tab in the top navigation bar
When your order is filled, the exchange is complete, and your XRP will appear in your XRP wallet under the Funds tab
Now, learn how to store your XRP safely
Bitfinex Instructions:
NB: Bitfinex has placed restrictions on new accounts, with all new accounts requiring a minimum of 10,000 USD equity. For most of our readers, Binance is the best option.
Create an account at Bitfinex here
Deposit BTC into your Bitfinex wallet…

Click Deposit on the top bar menu
Click Bitcoin
Copy your Exchange Wallet address
Send Bitcoin to this address, and wait for the transaction to receive the required confirmations

Now that you have Bitcoin in your Bitfinex account, use the Trading menu option in the top-right of the screen to select Ripple then XRP/BTC, or click here: XRP/BTC.
Complete the Order Form on the left side to exchange your BTC for XRP. Order form notes…

Use Limit if you would like to set a price for your order – you can then type in values, or choose the highest bid or lowest ask using the green and red buttons above your BTC price
Using Market will result in the order executing immediately according to the best market price available when the order is placed. Using this option ensures your order is fulfilled most rapidly, though you are unable to specify your desired price as in Limit
Use the green button above AMOUNT XRP to use as much of your BTC balance as possible in the order, unless you wish to keep some Bitcoin on the exchange for other trades
Click Exchange Buy to send your order to market, and wait for it to be filled. If you used a Limit order that isn't being filled, you can always cancel the order and set a new one at a different price.

When your order is fulfilled, your Ripple will appear in your Wallets area
Congratulations, you bought Ripple! Now, learn how to store it safely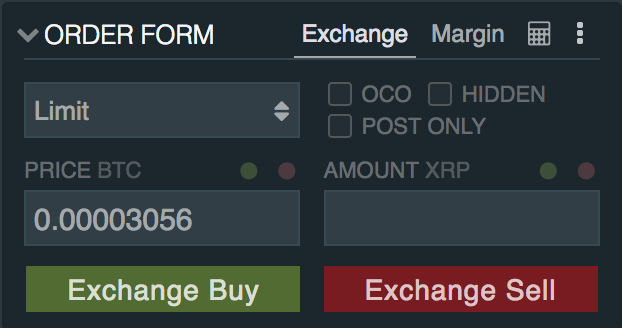 ---
2. CEX.io (EUR)
Buying Ripple (XRP) on CEX.io is easy. You can use your Debit/Credit card to buy with Euros, or link a bank account to send Euros to your CEX.io wallet.
Firstly, sign up for an account here.
Now that you have an account, you can choose between the following options:
Buy XRP directly with a credit/debit card (Super Easy Method)
Click BUY/SELL in the top menu
Select XRP and EUR from the drop-down boxes
Choose your amount and hit BUY
Fill out your card details
Congratulations, you bought XRP!
Deposit EUR to your CEX.io account snd trade for XRP and other Cryptocurrencies (Slower, but more trading flexibility)
Click the green DEPOSIT button in the top right corner
Choose EUR* as the currency, and enter a quantity
Follow the instructions to link your bank account
When you have funded your CEX.io account with EUR, you can use either the BUY/SELL page, or the TRADE pages

Using Trade gives you more flexibility in your orders, and allows you to access other markets
* You need to select EUR, not GBP, as CEX currently only has Euro and USD trading pairs with XRP.
---
3. LiteBit (EUR)
You can buy XRP directly with Euros on LiteBit, using a SEPA transaction from your bank. Although a SEPA transfer can take up to a few days, the price you pay per XRP is locked-in at the time of order. Follow the instructions below…
After you've completed the account creation, head to the Ripple page
Fill out the Buy Ripple form…

Enter the quantity
Enter your Ripple wallet address under Receive Address. If you don't have a Ripple wallet, you need to create one. Here are two options:

Choose SEPA Bankwire as the payment method
Agree to the terms and conditions and click Next.

Follow the instructions to complete the SEPA transfer
Your Ripple will be sent to your address within a few days
Now, learn how to store your XRP safely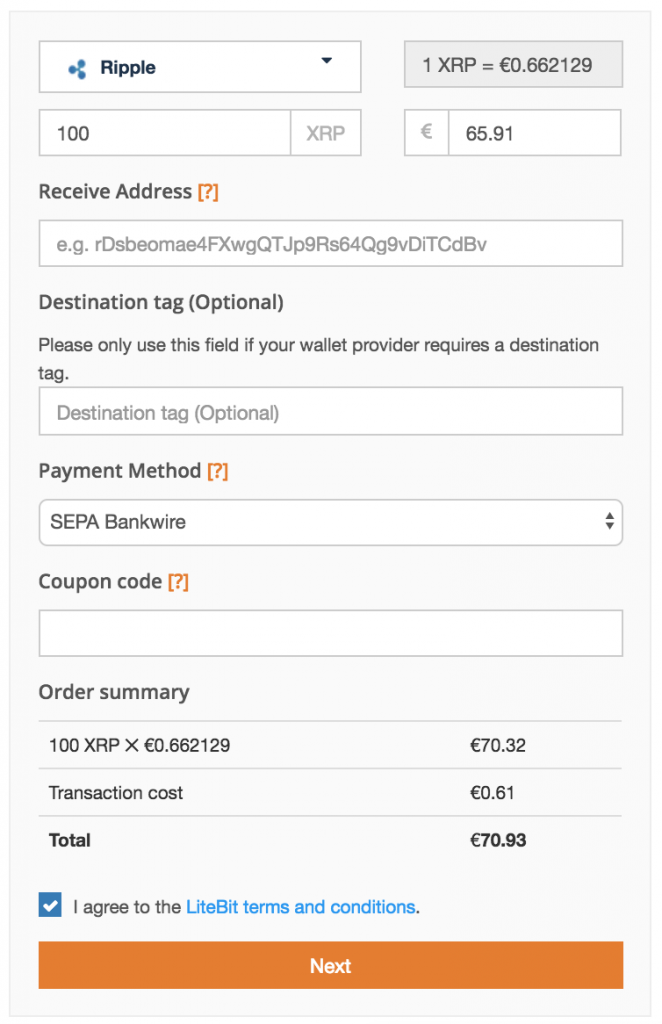 ---
GateHub allows British buyers to acquire Ripple (XRP) with Euros (EUR), however you will accrue fees for the Euro deposit depending on your bank's fee schedule.
UPDATE (September '18): We are continuing to receive reports of slow verification and terrible customer service. There are also reports of an inability to get the wallet working, as 20 XRP is needed in order to activate a Ripple wallet. We reiterate our recommendation to use the first method in this guide. However, if you do choose to go ahead with GateHub we will do our best to assist you, and you can always contact us for help.
Verify your email and store your recovery key in a safe place, this is very important as should you lose your password, this is the only way to recover your wallet!
Sign in with your credentials, and verify your identity
Now that you have access to GateHub, it's time to connect a gateway – select Euro from the wallet options, and click Confirm
Wait for GateHub to confirm your account: this can take a while, as GateHub's support team are somewhat slow compared to other exchanges and crypto sites
When you've had your wallet activated*, head to Deposit/Receive, and go to EU Bank. Use the information displayed to send funds from your bank account.
Once you've funded your wallet, head to the Exchange page, type the Euro amount you wish to spend, then click Exchange EUR to XRP
Your XRP will appear in your XRP wallet on the Home and Wallet pages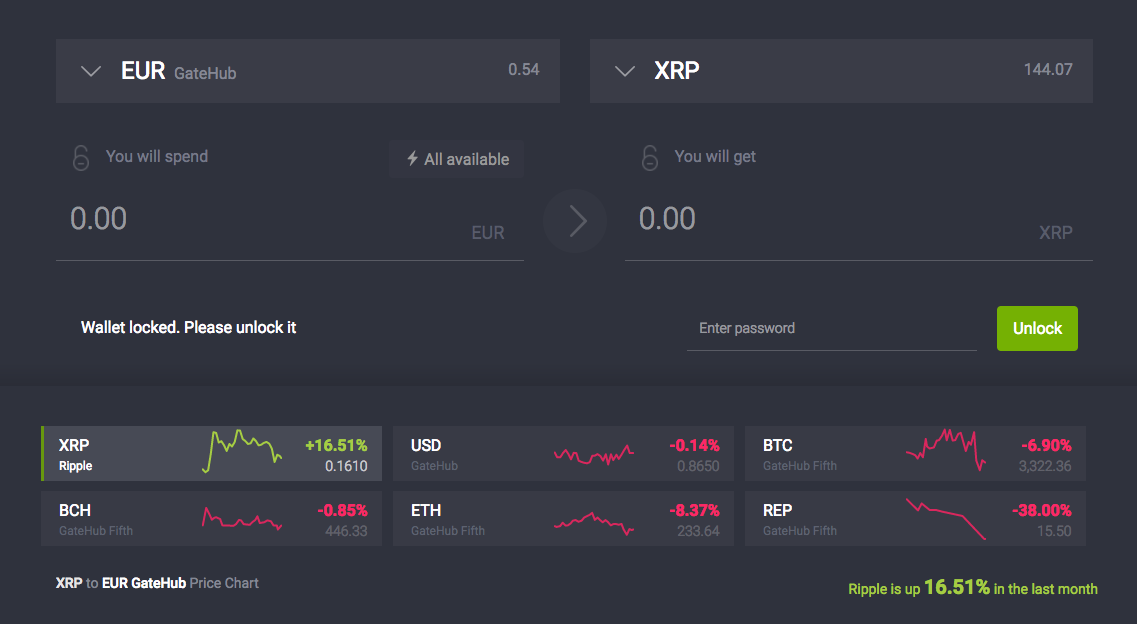 Congratulations, you bought Ripple! Now, learn how to store your XRP safely
---
Cryptomate allows Brits to buy Bitcoin and Ethereum, as well as smaller cryptocurrencies such as Monero and Ripple. It should be noted, however, that it wont offer the most competitive rate, so always check the difference between the Cryptomate rate and the exchanges/GateHub before making a purchase to see how much of a margin you may be losing.
Making an account and buying coins is intuitive, and utilises a GBP bank transfer. It should be noted, though, that prices are slightly higher than on other services, due to the GBP convenience.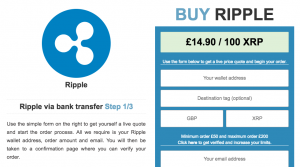 ---
6. Ripple Wallets: Safely Storing your XRP
We always recommend that you move your cryptocurrencies off of exchanges if you are planning to hold on to them. This way, you'll hold the keys to your wallet, and therefore will truly own your coins.
Hardware Wallets (recommended)
The most secure option that we recommend is to purchase a hardware wallet: a small electronic device that is immune to many of the threats that software wallets face (such as viruses and hacks).
The most reputable and appropriate hardware wallet for most of our visitors is the Ledger Nano S, which allows you to securely store a number of cryptocurrencies, including Ripple. You can see a full list of supported cryptocurrencies here.
Software Wallets
If you're not ready to purchase a hardware wallet, you can opt for the less-secure option of using a software wallet – either desktop or mobile. Two options are Rippex Wallet and Toast Wallet.
---
7. Having difficulties, or not sure which option is best for you?
Contact us and we'll do our best to help.