As high street banks offer less than 1% interest, many Brits are looking for ways to outpace inflation. Luckily, some crypto platforms allow you to earn over 10% interest on these stablecoins annually, which is around 100x HSBC's current offering.
Given these attractive interest rates of stablecoins, many people have moved towards stable coin investments which allow people to earn 10%+ interest on their idle crypto funds. 
What are stablecoins?
Before we get into the actual article where we explain how you can earn interest on stablecoins, let's understand what stablecoins are. Stablecoins are digital currencies with values pegged to a fiat currency, like GBP or USD. As such, they shouldn't fluctuate like other cryptocurrencies such as Bitcoin or Ethereum.
The best example for a stablecoin would be Tether (USDT). This coin is pegged to a bank-issued currency, in this case the USD. Thereby the value of a USDT (Tether) is always around $1 and doesn't fluctuate very much. 
It is more like having $100 in your bank account: you can withdraw it at any given time without any increment or reduction in the value. But Tether USDT is just one of the stablecoins, there are many alternatives for tether like USDC, BUSD, TUSD, PAX, GUSD and many more. In this article, we will explain how you can use GBP-denominated stablecoins to earn significant interest rates.
Read on to learn how to take advantage of these significant interest rates, and learn about some of the risks and things to note.
How to earn interest on GBP stablecoins?
Now that you know what stablecoins are and some good examples of stablecoins, let's understand how you can earn interest on your stablecoins and how it actually works. 
The main concept behind stablecoin interest is peer-to-peer lending. To put it in simpler terms, your stablecoins will be lent out and in return, you will be rewarded with a high interest rate that you cannot find anywhere in the traditional bank account or any other options available in the market. 
How do I get started? Here's how you can earn interest on GBP stablecoins – 
Open an account on any crypto loan platform like Nexo, etc that offers a good amount of interest on stablecloins.

Deposit stablecoins on the platform 

Hold them for a minimum period like 6 months or 1 year, if required (some allow flexible savings allowing withdrawal at any time.)

Withdraw your stable coin plus interest.

Enjoy your profit
If you have noticed, it is similar to the traditional bank interest. For example, if you deposit £1000 to any of these Crypto lending platforms for a minimum period, you can earn as much as £85 to £100 depending upon the interest rate and enjoy the profits.  
Please note, the above calculation is excluding the compound interest, which means you will earn more than the assigned interest rates. So reinvesting along with compounding interest will assure you to grow your stablecoins assets at a faster rate.
While the interest rates might be attractive, there's always a minimum risk to reward ratio that you should know before stepping into the crypto lending market.
Reward
Here's how you can earn interest on Stablecoins in GBP. Among the available options in the market, You can get started quickly and easily by using one of the recommended platforms below.
Option 1: Nexo (Recommended)
Nexo is a cryptocurrency lending platform and provides good interest rates ranging from 6% to 12% for a variety of cryptocurrencies. Right from daily payouts to high-interest rates as much as 12% for popular stablecoins like USD, EUR and GBP.
Irrespective of Nexo's ISO certificates, you should keep an eye on the risk-reward factor irrespective of the platform you deposit your cryptocurrency to. 
Option 2: Crypto.com
Crypto.com is one of the most trustworthy platforms which provides various opportunities to its users to make some extra money. Right from Coin staking for interest, cashback, affiliate program and more, the users can benefit in all aspects. 
Crypto.com offers an impressive 14.5% APR to its users for stablecoins like USDC. Apart from that, it also has flexible terms to stake your coins right from 1 month to 3 months or even a fixed period as well.
Sign up for Crypto.com

Earn interest on TGBP

Flexible rate of 6%, with a 3 month term at 10% (rates are soon to be reduced)

You can increase your interest rate by purchasing CDC tokens

Checkout Crypto.com interest rates here:

Crypto.com Interest rates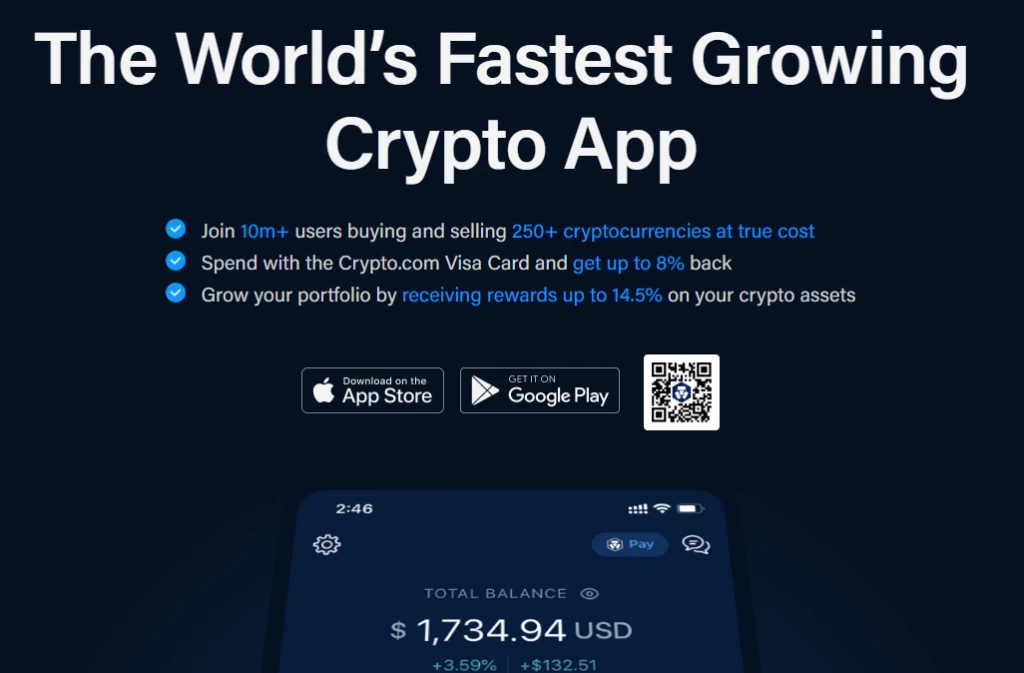 Hope this article helped you get started with the crypto lending market and how you can earn interest for stablecoins easily. Every type of investment has its own risk and especially depends upon the platform you invest in. 
FAQs about earning interest on stablecoins in the UK
Why are interest rates so high on stablecoins?
When the Demand is greater than supply, the lending platforms charge a premium to the people who borrow and the stablecoin lenders earn good interest for supplying.


How does stablecoin interest work?
The stablecoin interest works through crypto lending (peer to peer) where the crypto lenders earn interest for the amount they provide.


Is stablecoin interest worth investing?
If you are planning to invest in a long term period, then yes. Stablecoin interest investments are considered to be one of the safest long term investments in cryptocurrency markets.


Are stablecoins taxable?

Yes, stablecoins are the same as cryptocurrencies. Hence, all the stablecoins transactions are taxable.